St. Lucia's famed sister resorts are recognized for their ability to meet the challenges of a global pandemic
SOUFRIERE, ST. LUCIA – February 2021 – The island's renowned Jade Mountain and Anse Chastanet resorts recently earned a spot on Travel + Leisure's coveted "T+L 500 List," which recognizes properties around the globe that have demonstrated a commitment to excellence, embodied the best qualities of their communities, and offered an unparalleled experience despite the past year's challenges.
Travel + Leisure is the largest travel media brand in the United States with an audience of more than 8.1 million. Drawing a select group of winners from the publication's annual World's Best Awards survey, in which Travel + Leisure readers vote on the best destinations, hotels, and resorts, Jade Mountain and Anse Chastanet join the list of outstanding properties have been recognized for their resilience in confronting the year's unprecedented challenges. Divided into eight geographic regions, this roster of inspiring locales will serve as a trusted resource for millions of enthusiastic travelers as the industry continues to rebound.
"We couldn't be prouder to receive this recognition," said the resort's Executive Director Karolin Troubetzkoy. "It's a true testament to the hardworking individuals that we're proud to call the team at Jade Mountain and Anse Chastanet, their unfailing dedication and commitment to guest satisfaction. We pledge to our guests, friends, and supporters that we'll continue to go above and beyond to offer a trusted experience that focuses on travelers' well-being as a top priority."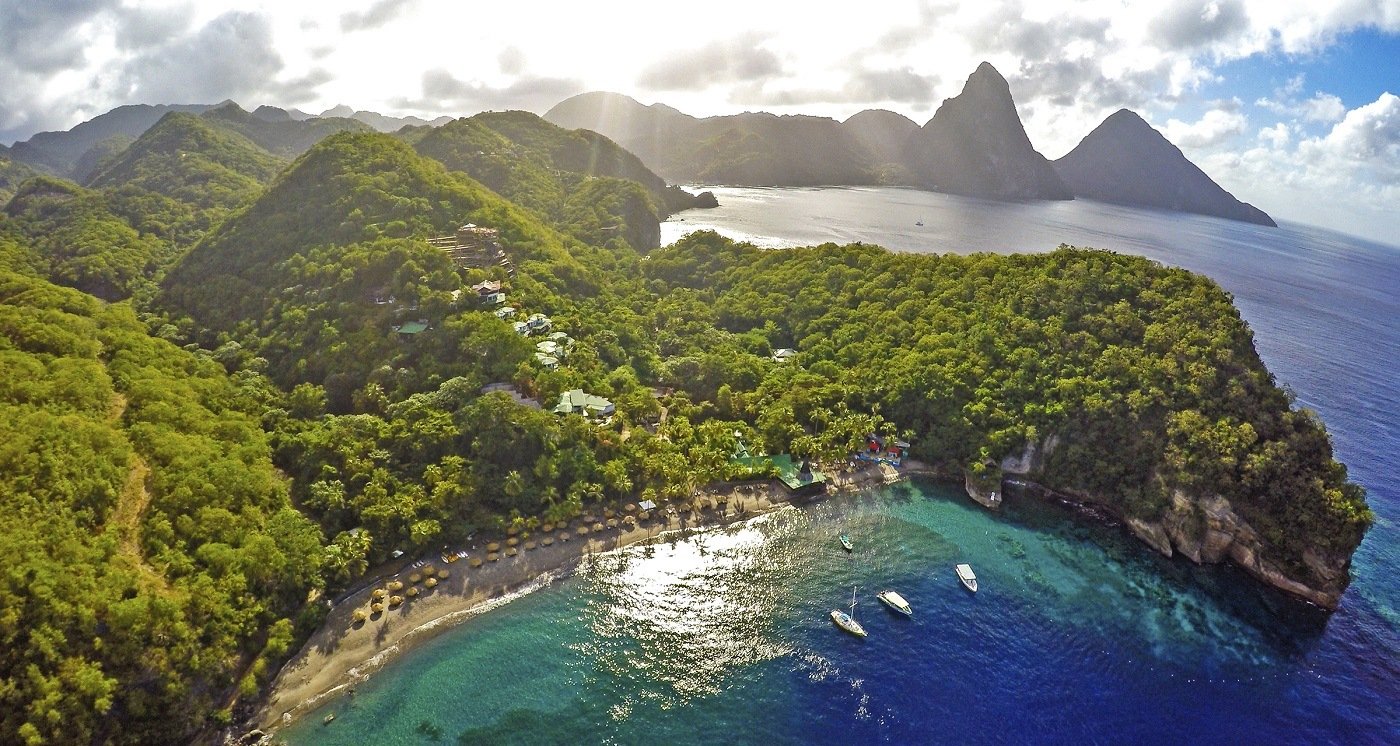 ABOUT JADE MOUNTAIN AND ANSE CHASTANET
Jade Mountain and Anse Chastanet overlook St. Lucia's twin Piton peaks, a UNESCO World Heritage site. Jade Mountain's bold design was conceived by architect and owner Nick Troubetzkoy whose philosophy is to build in harmony with Caribbean nature and the environment. Individual bridges lead to exceptional open-walled sanctuaries making it one of the Caribbean's most mesmerizing resort experiences. In the sanctuaries, the bedroom, living area and an extravagant private infinity pool glide into one another to form extraordinary platforms that seem to float out into nature. With the fourth wall entirely absent, Jade Mountain's sanctuaries are stage-like settings from which to embrace Saint Lucia's full scenic glory. Jade Mountain and its sister property, Anse Chastanet enjoy one of the Caribbean's most scenic settings, nestled in a 600-acre estate with two soft sand beaches bordering pristine coral reefs. Both hotels have consistently been named the world's top Caribbean hotels by Condé Nast Traveler and Travel + Leisure. www.jademountain.com / www.ansechastanet.com